About Coop
Startup & Culture Coach
I'm an investor, advisor and executive coach who loves to help growing founders and leaders thrive. I've been a CEO of multiple companies, helped startups raise over $1.2 Billion in funding (and counting) and really enjoy turning the impossible into the inevitable. If you're looking for help scaling your venture, let's talk!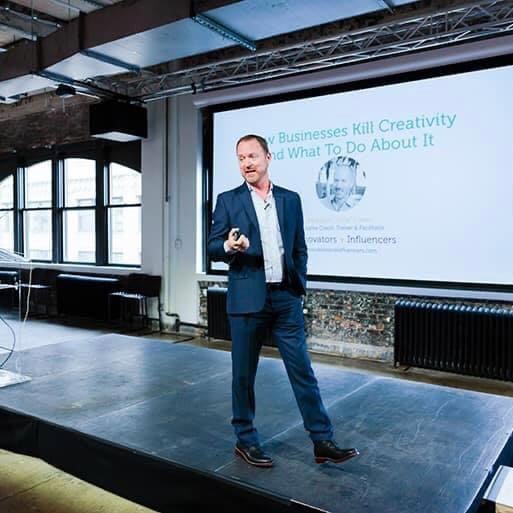 My Story
Before I became a coach, I worked in software develop building large-scale systems, like the world's first wireless web platform that enables all data, web-access, gps on your smart phones today for Vodafone and we rolled that system out in 27 countries.
I also worked on the world's first custom car-ordering system online for Honda American Motors Company. And helped build the California Smog Check system.
My background in software development lead me to coaching, when my manager at the time brought an article from the San Francisco Chronicle about coaching and she said, "I think you'll be great at this and I want to be your first client." The rest is history – I still coach her 22 years later, as she has advanced in her career and is now a Group Vice President for Oracle.
Ever since my first experience with coaching, I was hooked and now enjoy working with startup founders around the globe to help them develop and optimize their leadership culture for scaling.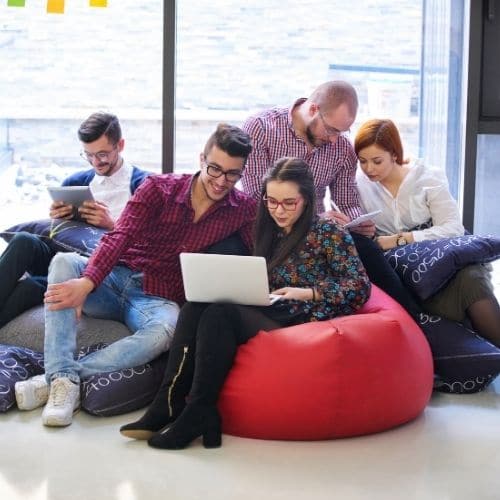 Why Work With Me?
Few executive startup coaches have the background as an investor, advisor and coach with experience as a leader at every level of an organization, including CEO. I promise to put your priorities first, point out your blind spots and help you lead your organization to success.
Qualifications & Awards
Results with clients are the best qualifications, however along the way, I've invested in my education to help support my clients globally.
Education
Coach U graduate
CoachVille gradutae
Thomas Leonard School of Coaching graduate
School of Shadow Coaching graduate
MBA, Tulane University A.B. Freeman School of Business
Bachelor of Arts in Communications Studies, History and Technology Education, Virginia Tech
Experience
Coached 2,500+ executives and leaders 
Worked with 1,000+ companies
Worked in 33 countries
Trained 50,000+ people
Recognition
2006 Entrepreneur of the Year, City fo San Francisco, CA
2017 IAC President's Award for Lifetime Contributions to the Coaching Profession
Michael O. "Coop" Cooper is an internationally recognized executive coach, investor, advisor, facilitator and trainer who specializes in working with executive teams to develop the leadership skills, alignment and strategies to grow and thrive in a constantly changing environment.
Coop will help you identify and overcome your business blind spots, perceive challenges as opportunities, and translate newly found insights into energy and action. By quickly diagnosing core problems, not just symptoms, Coop has helped thousands of entrepreneurs and executives resolve significant and complex interpersonal and business challenges.
Coop has 27 years of experience as a coach, management consultant, strategist and project leader with Fortune 1000 companies and small businesses in over 33 countries.  He co-lead the teams to develop the world's first wireless web platform for Vodafone and Verizon deployed in 27 countries and developed the specifications for the first custom internet car-ordering system for Honda. He has facilitated global summits for Sony corporation and a conference on managing Millennials for the Northern California Human Resource Association. 
For the past 17 years, Coop has coached and advised Eric Rodenbeck, CEO & Creative Director of Stamen Design, named by Fast Company as one of the 50 Top Innovative Companies in America and one of the Top 50 Designers in America and winner of the National Design Award in Interaction Design from the Cooper-Hewitt, Smithsonian Design Museum. 
Coop was also selected to coach the prestigious TED Fellows.
Coop is a contributor to Fast Company, Inc., Entrepreneur and Wired Innovations. He was the founding president of the International Association of Coaching, has served on the faculty of Sony leadership programs, CoachVille, Thomas Leonard School of Coaching and the Graduate School of Coaching. He completed coach training at Coach U, CoachVille and the School of Shadow Coaching. He received an MBA from the Freeman School of Business at Tulane University with a concentration in Information Systems and a special emphasis in Global Strategic Management and degrees in History, Communications Studies and Technology Education at Virginia Tech. He received the (Shop Local / Consulting) Entrepreneur of the Year Award in 2006 from San Francisco where he lives with his partner and dog. He is an active supporter of the arts and Burning Man community.
Over the past 23 years, I have been very fortunate to work with leaders from these fine organizations:
11Sight
Accuray
Acxiom
Alchemist Accelerator
Altimeter Group
American Institute for Artificial Intelligence
Attack! Marketing
Auth0
Avalara
Axicom
Bateman Group
Baton Trucking
BeachNow
BetaBrand
K G Bell Construction
Big Valley Marketing
Biking Billboards
Bite Communications
Blanc & Otus
Boeing
Burning Man
BPM
Brandshare
BYND
Cellares Corporation
Chez Space
Cloud LIMS
Cohn & Wolfe
Creo Design
Cruise
Eastwick Communications
eBay
Engage PR
Epic Public Relations
Facebook
Firebrick Consulting
Fleishman Hillard
Fraenkel Gallery
Franchetti Communications
FrontRow Education
Fuse Project
EJ Gallo
Genentech
Glu Mobile
Google
Grass Roots Gay Rights Foundation
Grizzly Creek Management

Hashi Corp
Highwire Communications

Hill & Knowlton
Holo
Honos
Horn Group
Hotwire Communications
HrQ
Hyperloop Transportation Technologies
IfWe
Imagine Zero
Imperfect Foods
Inner Circle Labs
Jackson Family Wines
Kasada
Kaya Energy
Kicker Studio
Kinesso
Koski Research
L Studio
Lattice Engines
Ralph Lauren
Lithium Technologies
Logica Research
LucasFilm
LumenVox
The Mark Company
Mars PetCare
Marygold
Matterkind
Matternet
Maven Recruiting
Medal
Meltwater
Merrill Corporation
Gary Morganroth Architect
Mphasis Corporation
Next Insurance
Nielsen
North Bay Health Care
Northern California Human Resources Association
Novell
O'Melveney & Myers
Organic
Oracle
PayPal
 Pivot Bio
Pure Storage
Qubole
Rainin Foundation
RAPP
Rina Corporation
Run8 Patent Group
Science Exchange
Sega
Seagate
SEEDS
Siemens
Slap Company
Smith AI
Social Glass
Solvay
Sony Computer Entertainment America
Strategic & Competitive Intelligence Professionals
City of South San Francisco
Southwest Airlines
Solvay
SparkPR
Stamen Design
Sterling Brands
Sutro Machine
Syng
Sweet Cruises and Resorts
Tax Valet
TeleNav
Tides Foundation
Washington DC Department of Health Care Finance
Veme
Weber Shandwick
Wells Fargo
WE Worldwide
Yahoo
Yammer
YMCA
Zlot and Associates